Two pictures, allegedly of the OnePlus 7T Pro have made their way on to the Internet. The successors to the OnePlus 7 series which was unveiled in India on May 14 are not going to be out before November this year. That is if OnePlus follows the same launch cycle it has from the past few years. The purported pictures of the OnePlus 7T Pro were shared on SlashLeaks and Weibo.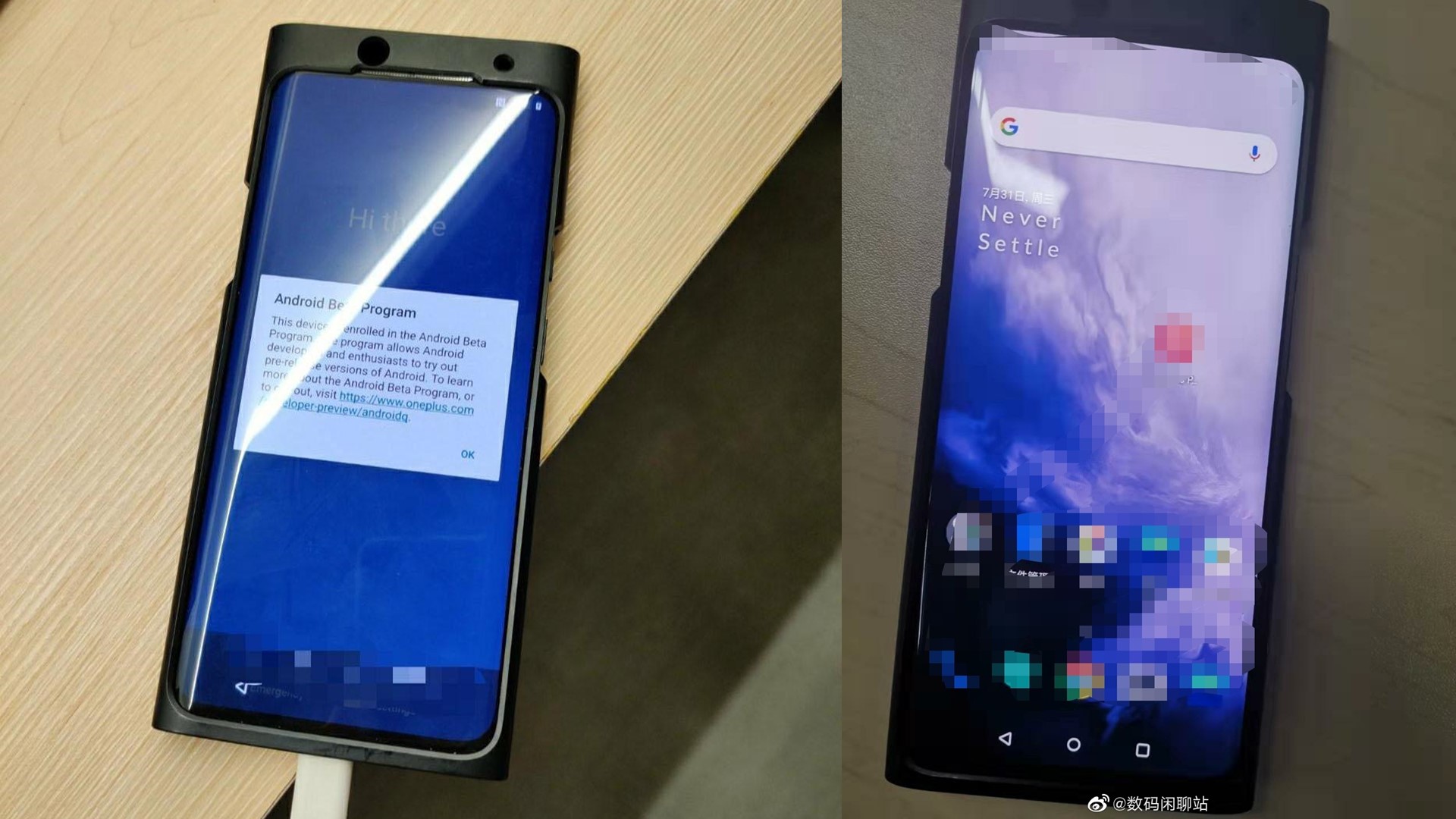 As one can make out from the pictures above, the phone in the picture is encased in a shell case and looks eerily similar to the OnePlus 7 Pro. However, if you notice the speaker grills on the phone, they seem to be more prominent than the current flagship phone. This can only mean two things: either the phone in the picture is the OnePlus 7T Pro or that this is a prototype of the 7 Pro from before.
As per the pictures, we know that there isn't going to be a lot of cosmetic changes in the 7T Pro from the 7 Pro that we have currently. A couple of the upgrades could include the recently announced Snapdragon 855 Plus chipset, a higher refresh rate display, and even wireless charging. Additionally, one of the pictures also indicates that the phone is running on Android Q Beta.
Likely, the pop-up selfie camera that debuted with the OnePlus 7 Pro is also going to make an appearance in the upcoming successor.
We'll suggest our readers take this leak with a pinch of salt as we're almost three months away from the expected official launch of the phones.
Also Read: Inside OnePlus' new Experience Centre in Pune