We called it "gorgeous". T3 said it was "something really special". Hollywood uses it to make sure movies look perfect. With incredible visuals, amazing sound, a beautiful design and the ability to bring Hollywood picture quality to your home, the Panasonic GZ2000 might just be the best TV in the world.
Movies as they were meant to be
You know OLED TVs are amazing. Prepare to be amazed all over again. Panasonic has taken OLED technology to the next level by adding next-generation image processing to deliver an even more lifelike, precise and beautiful display with the deepest blacks and the brightest, most natural colours you've ever seen on a TV.
That image processing takes full advantage of the many strengths of OLED displays. Unlike LED TVs, which use a backlight to illuminate the display, every pixel on an OLED display can be lit or dimmed individually. No backlight means no light bleed, which is a problem that plagues traditional LED displays.
Dark scenes that appear murky on lesser LED displays are picture perfect on the GZ2000. From pitch black to sunlit snow, everything you see on screen is exactly as the director intended with every detail and every subtle hue intact.
Don't just take our word for it. Ask legendary Hollywood colourist Stefan Sonnenfeld, whose CV includes Wonder Woman, A Star Is Born and Star Wars: The Force Awakens. He uses the GZ2000 as his go-to reference monitor when his company is fine-tuning the look of Hollywood's biggest new releases.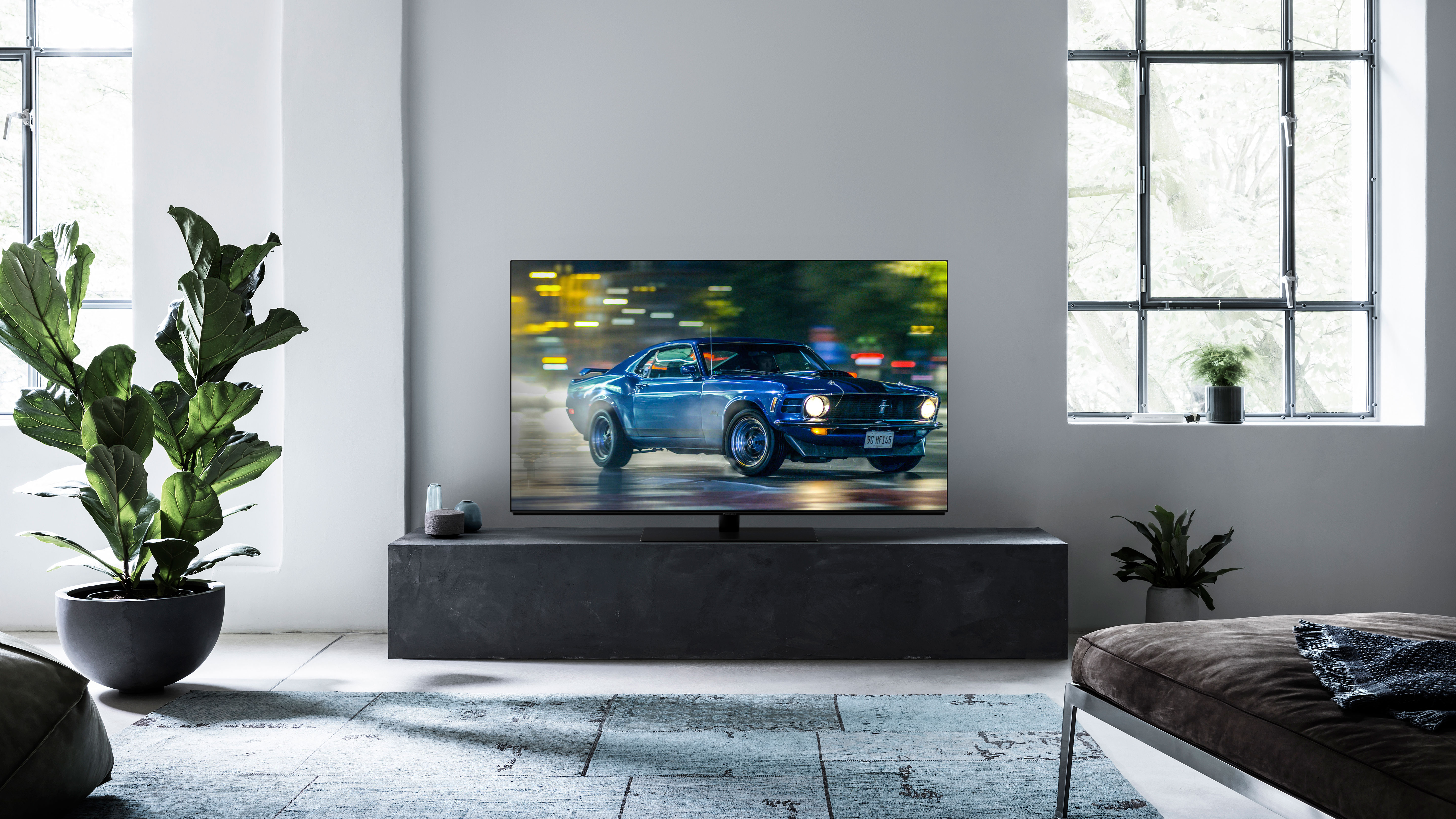 The best of both worlds
The GZ2000 supports both of the leading HDR (High Dynamic Range) standards, HDR10+ and Dolby Vision.
Those standards are designed to deliver the most realistic images you've ever seen, but they do it in slightly different ways and inevitably, some releases support one format while others choose the other.
With the GZ2000, you get the best of both worlds no matter which studios make your favourite movies or whichever HDR format your chosen streaming service supports..
You also get incredible picture processing power thanks to Panasonic's new HXC Pro Intelligent Processor. This ensures the HDR pictures are always impressive, and it delivers the fine detail even in the darkest, most complex scenes.
It's as happy with fast motion as it is with still photography, delivering incredibly realistic and vibrant images from every source.
Take it to the top
Panasonic's flagship sounds good, too. Not only does it support Dolby Atmos technology, but it offers another world first in the audio department: it has upward-firing, Technics tuned speakers integrated into the top of the set as well as its powerful front-firing speakers.
You can't see them, but you can really hear them: they deliver a much more immersive sound stage, uncovering details you simply wouldn't hear on lesser sets. It puts you right in the heart of the action and in the middle of the music.